Courtney McPherson
Co-Owner, Master Esthetician
---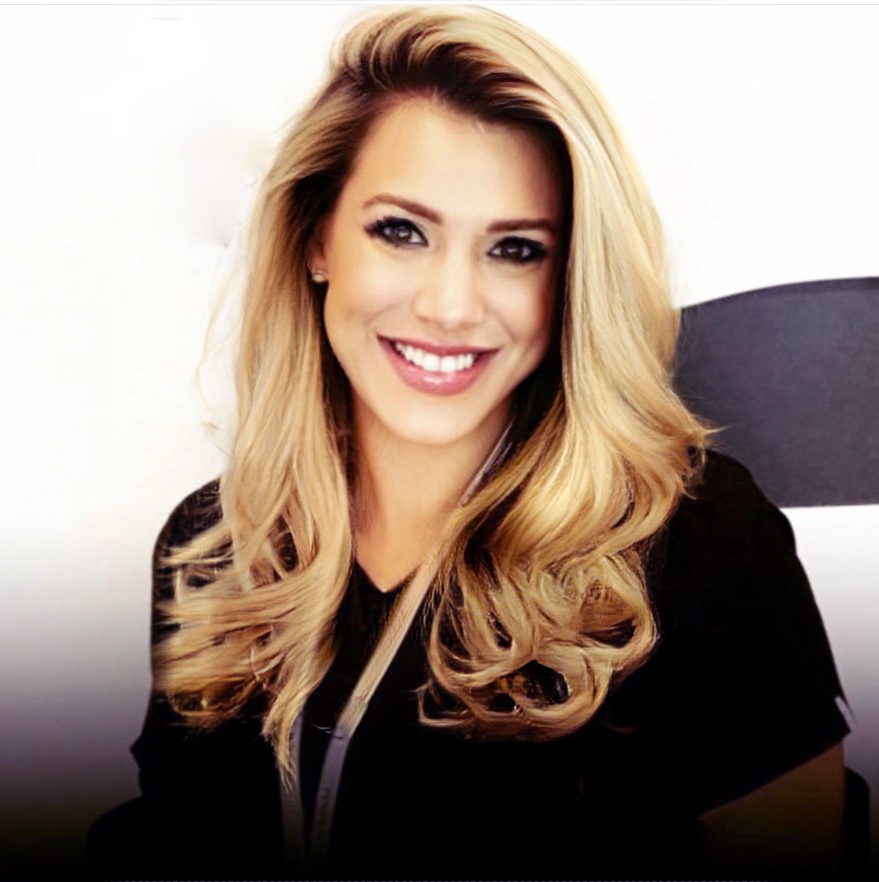 A long-time San Angelo resident, Courtney McPherson has over 16 years of experience in the Health & Beauty industry.

She has successfully practiced advanced esthetics and developed her craft with prestigious local day spas over the years, demonstrating her skills and knowledge in various highly technical facial procedures and equipment.

While co-managing the spa, and being the Lead Advanced Licensed Esthetician, Courtney is currently expanding her knowledge by taking herbology courses to learn which products and mixtures provide the best results for the Tilly & Mint family.

Courtney has developed a wonderful clientele that trust her with their skin and health all due to her dedication, passion, and knowledge. She cherishes building long-lasting relationships with her clients.

Courtney is happily married to her high school sweetheart, Danny, and a proud mother to two beautiful children, Keegan and Kinsley (having a teenager in high school and an elementary school student forces her keep up with current trends)!

Courtney specializes in the following techniques and procedures:
Advanced skin analysis
Facial Message techniques : lymphatic drainage, sinus relief uplifting/anti-aging, energy treatments, problematic/acne reduction, Gua-Sha and other natural stone related techniques
Trained on multiple machines : microdermabrasion, oxygen, HydraFacial, High frequency ,Galvanic and LED light therapy
Advanced chemical peels
Speed body waxing specialist in Bikini and Brazilians
Elebanna lash lifts and tint
De'Aun Hipsher
Co-Owner, Lead Massage Therapist
---
De'Aun Hipsher, a San Angelo native, graduated from Central High School in 2000. When making a career choice, De'Aun believed the clear decision was to become a massage therapist. She developed a passion for massage therapy when she personally sought massage treatment throughout high school.

When she and her husband Kyle were engaged to be married, De'Aun followed her dream and registered for massage school through the Austin School of Massage. In 2007 De'Aun and Kyle were married. Shortly after, she graduated in June of 2008. In 2010 and 2016 the couple was blessed with two spunky little girls.

De'Aun quickly went to work, providing massage therapy services for a small salon in 2008. Since then, she has worked diligently for various prestigious spas. Fast forward 13 years, De'Aun is now a business owner! Tilly & Mint Spa and Apothecary was born.

With two daughters De'Aun has learned that high quality, natural and organic ingredients are best for their beauty. De'Aun has taken many continuing education classes including reciprocal inhibition, pain relief trigger point therapy and has earned certifications in M'lis body contouring and prenatal massage to provide first-rate, premium services for her clients.

"As an owner of Tilly & Mint Spa and Apothecary I want our clients to get the best treatments and feel special as soon as the walk in the door!"

De'Aun has always had a passion for helping others to not only feel better, but to heal their bodies. She works hard to continue delivering the highest quality therapy for long standing clients and new clientele alike as the Co-Owner / Lead Massage Therapist at Tilly & Mint.
She is continuing her studies through The Herbal Academy to provide quality products for the Tilly & Mint apothecary to suite each individual's needs.

De'Aun specializes in many massage modalities including Swedish, Therapeutic, Deep Tissue, Hot Stone and Prenatal massages.
Picture coming soon!